EPS (Expanded Polystyrene) Smart Panel is composed of an exterior surface and interior core filling, to form a non-load bearing lightweight composite wall panel. The exterior surface on both sides are calcium silicate boards / cement boards and the middle core is filled with EPS beads, cement, flyash etc. EPS is a versatile durable material that offers excellent insulation properties.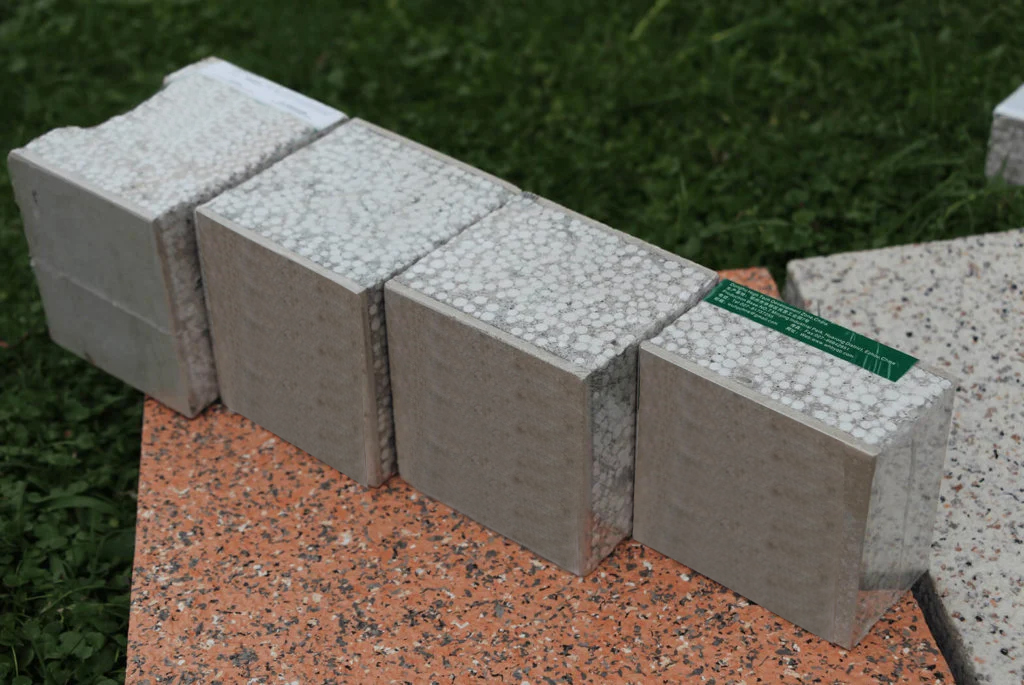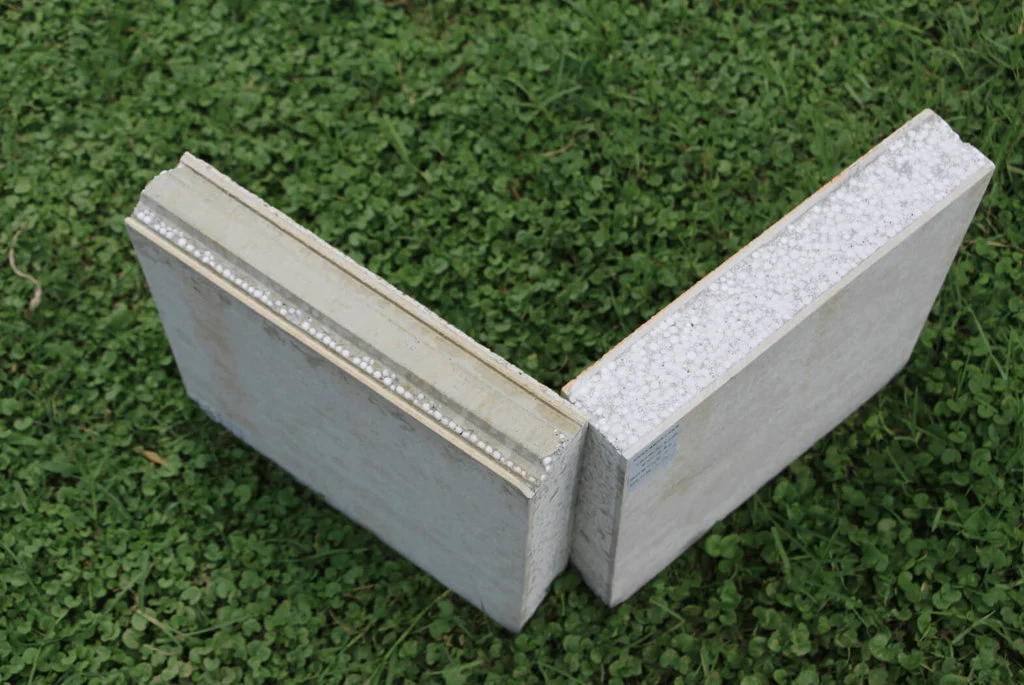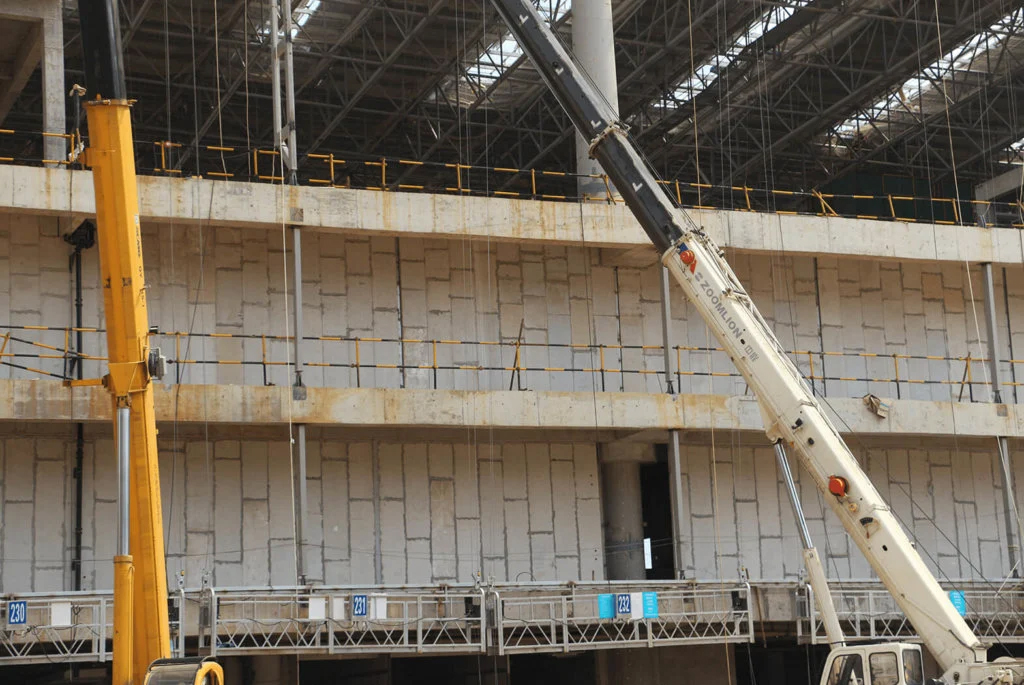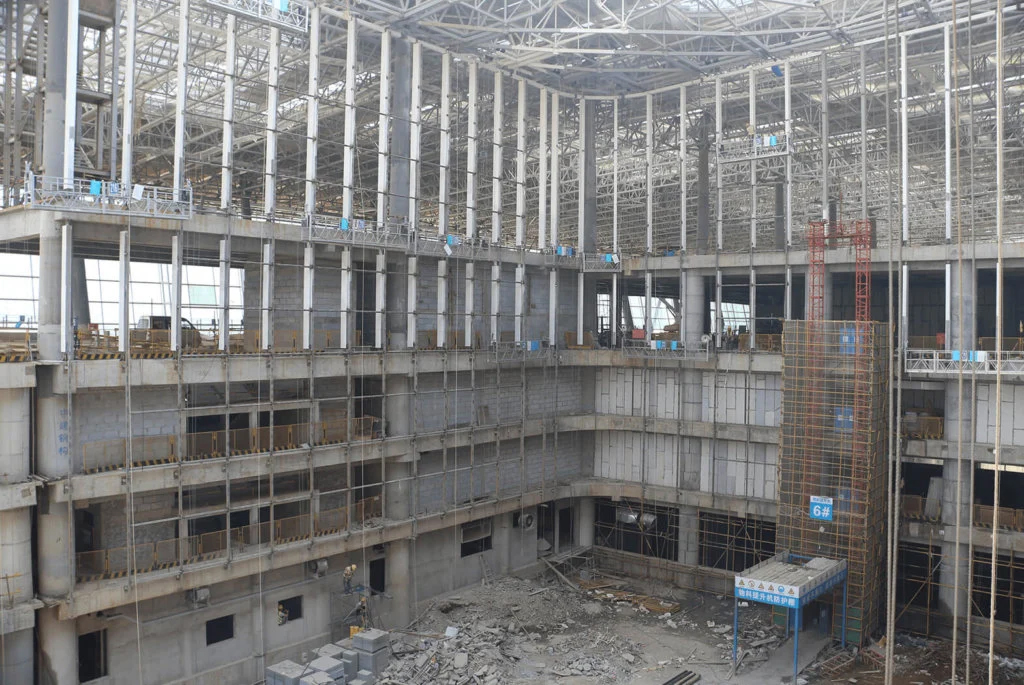 EPS Smart Panel Composition
EPS Cement Sandwich Panel is a kind of lightweight energy saving wall material, which uses cement calcium silicate or reinforced calcium silicate board as face panel, filled with cement, Expanded Polystyrene (EPS) foam particles, and as core material and forming by one time compound.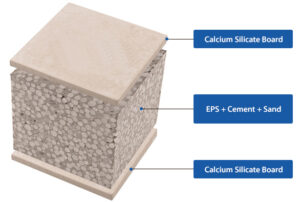 EPS Smart Panel Applications
Non-load bearing interior & exterior wall panels, partition wall panels, floor panels, roof panels.
Bathrooms, kitchens, garages, basements, prefabricated houses, family homes, dormitories, residences, apartments, luxurious villas, factory warehouses, production workshops, auxiliary plants, hotels, bars, shopping malls, restaurants, schools, hospitals, airports, etc.
EPS Smart Panel is lightweight energy saving technology, which is easy to install, reducing construction time and effort. EPS Smart Panels occupy smaller area effectively increasing usable floor space, which can eventually contribute to economic benefits. They are fire resistant, sound proof, water and moisture proof, and are also built to withstand seismic activities.
Smart Panels are thinner than standard block walls. For every 10m – 12m extended wall, a smart panel is able to increase 01 Sq.m useable area in comparison to plastered block walls, increasing the area by 5% to 10%. Constructing a 100 Sq.m apartment or shopping mall with smart panels partition increases 05-10 Sq.m of usable area.
The construction speed is 10 times faster than traditional block walls, providing a smooth surface to receive a skimmed coat. On average, an experienced labourer can install over 25 – 30 Sq.m of panels per day which makes construction multiple times quicker than traditional block work. Both sides of smart panels are smooth and flat on which plastering is not required. Skim coat and surface decoration can be applied immediately.
Smart Panel's tongue and groove shape help to hold the panels stable and tight. Its precast assembly involves fixation of panels with channel, steel clip and reinforced steel bars make impact resistance 1.5 times better than a block wall. It creates an earthquake proof performance which can withstand seismic impact up to 08 Richter scale